Unraveling Malnutrition's Global Puzzle – A Comparative Study of Interventions and Impact in India and Beyond
A Comparative Analysis of the Causes, Consequences, and Interventions Undertaken to Mitigate Malnutrition and hunger in India and Around the World
Aim: This article aims to investigate the issues of hunger and malnutrition in India and globally, comparing and contrasting the causes, consequences, and interventions. 
Abstract: This research article discusses and compares the food, nutrition insecurity of India, Yemen, Somalia and Haiti. This article also discusses the existing safety net schemes like Integrated Child development scheme and Public distribution scheme by the government of India to support the vulnerable section of the society to ensure food and nutrition security across different age groups. It further mentions Action against Hunger's initiatives towards building a nutrition resilient community through its nutrition sensitive and nutrition specific interventions.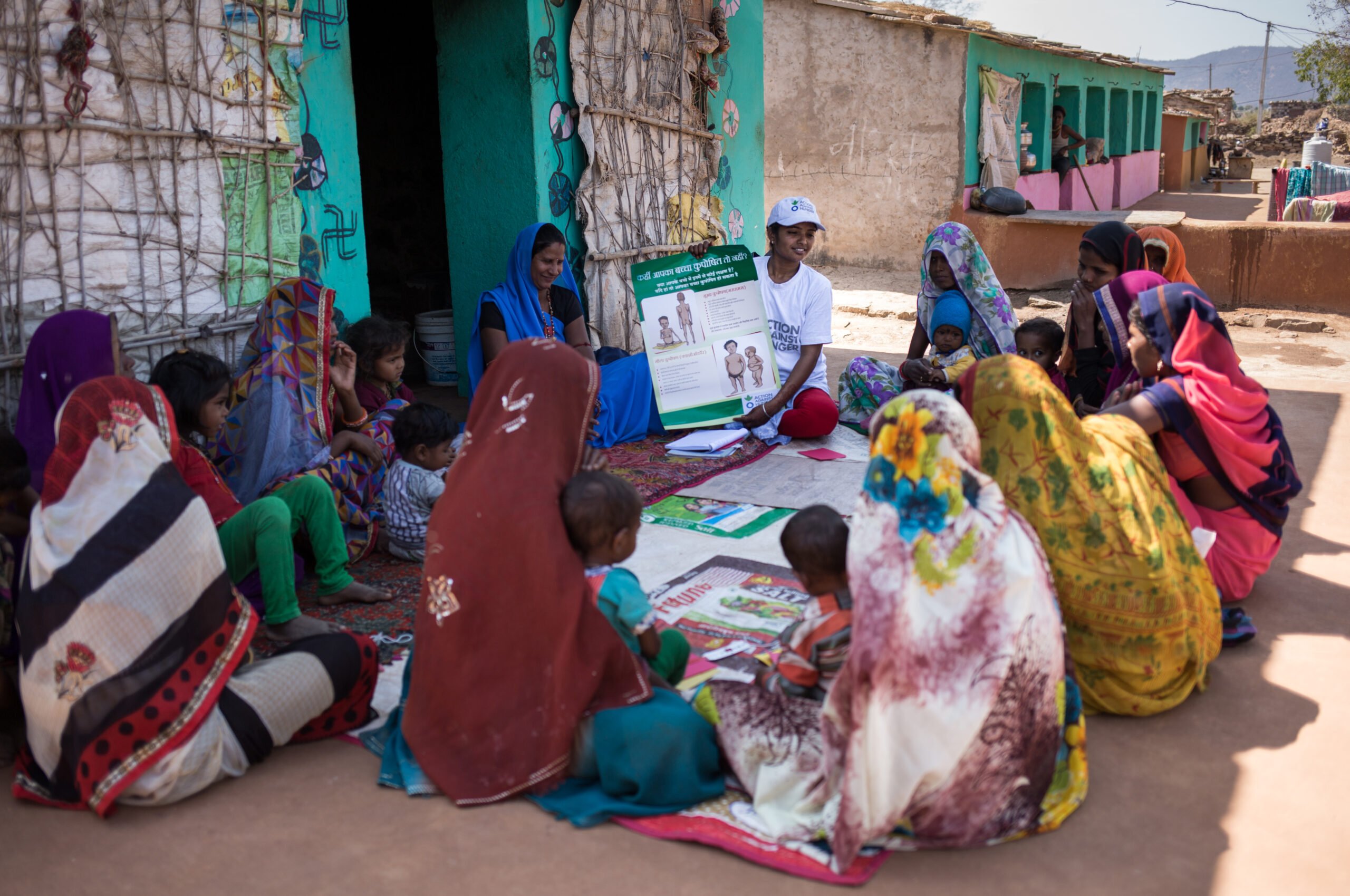 Introduction
Malnutrition refers to a condition that arises when the body does not receive adequate nutrients to maintain optimal health and functioning. It can result from a deficiency, an excess, or an imbalance of nutrients in the diet. Malnutrition can affect people of all ages, from infants and children to adults and older people, and is a significant global health concern. 
India has alarming malnutrition rates among children under five. Poverty, limited access to nutritious food, and inadequate healthcare contribute to this crisis. Even with the government having several initiatives to combat the issue and improve healthcare services, there are significant challenges in executing the same.  
Globally, nutrition crises continue to have devastating impacts. From Yemen and Somalia to Haiti, many countries are still struggling to address the nutritional needs of their citizens. This article aims to understand the causes and consequences of such food crises in India and globally and examine interventions undertaken to mitigate the problem.  
Methodology 
This article employed multiple data collection methods to facilitate comprehensive analysis and establish meaningful correlations.  
Primary data: A comprehensive interview was conducted with a distinguished expert from an esteemed organisation working in the field to address the issue – Action Against Hunger. A concise summary of the discussion, rewritten for easy understanding, has been included in the paper.  
Secondary data: Reliable sources and journal articles were used for a comparative analysis of the causes, consequences, and interventions executed to combat hunger in India and three other countries – Yemen, Somalia, and Haiti.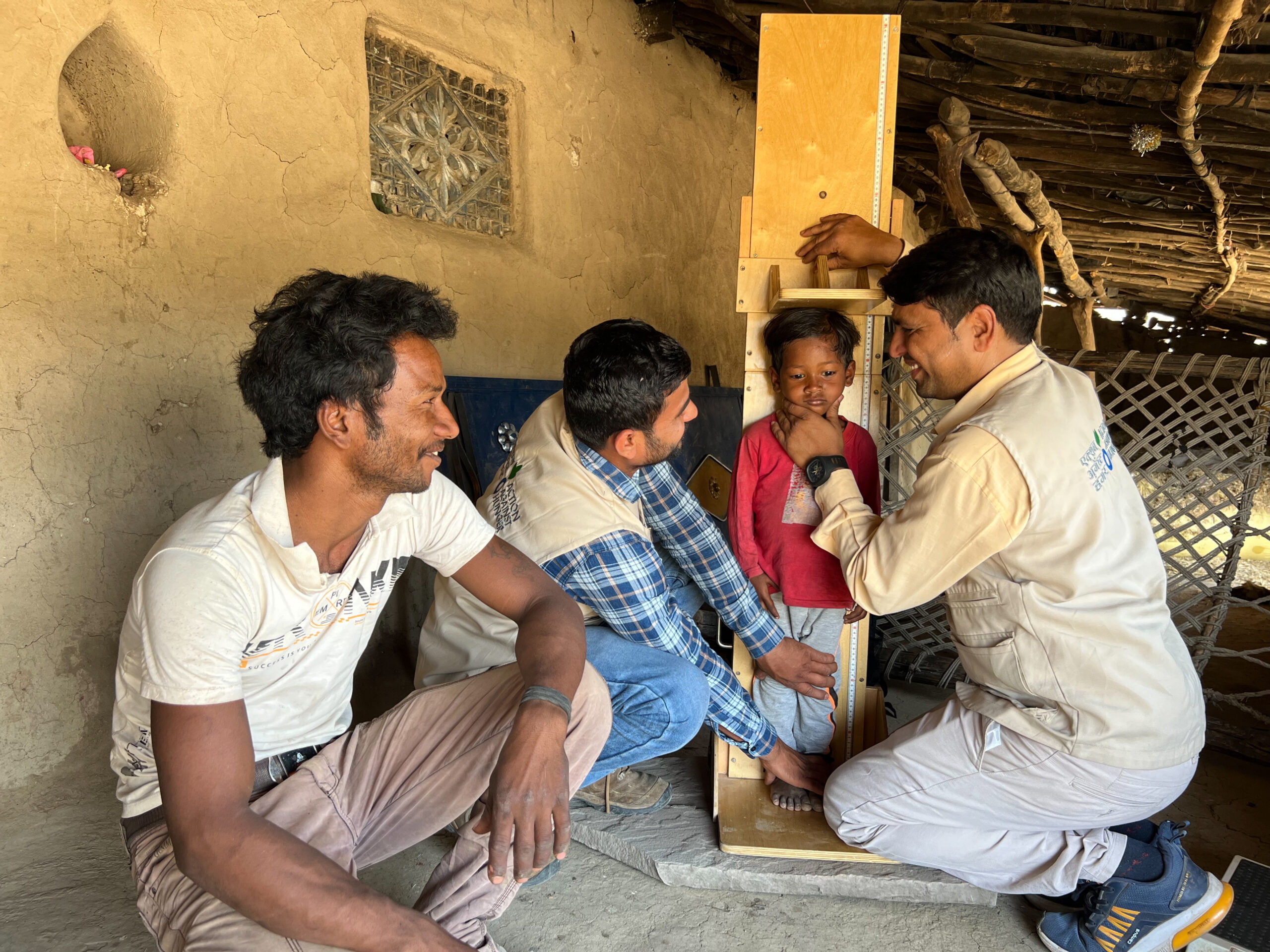 Causes, Consequences, and Interventions for Hunger Crisis Around the World
Unfortunately, global hunger remains a pervasive issue today, resulting in approximately 25,000 deaths each day, with 10,000 of them being children, as reported by the United Nations. This dire situation has been further exacerbated by escalating food prices and the exorbitant fuel cost.
For this article, the food crisis is explained in these three specific countries – Yemen, Somalia, and Haiti.
 Since 2015 the civil war has led to violence, migration and breakdown of all kinds of essential infrastructure which disrupted agricultural production, distribution channels and access to food leading to a dire humanitarian situation in Yemen.  The severity of hunger has reached unparalleled levels now resulting in immense suffering for millions of individuals. It is reported that malnutrition levels are fairly high in Yemen with 1.3 million undernourished pregnant and lactating mothers, nearly 2.2 million undernourished children have been identified that need to be treated for acute malnutrition. 
 Similarly, Somalia is facing the dire hunger crisis due to grappling and devastating effects of droughts in the Horn of Africa. The situation is catastrophic as nearly 6.5 million individuals are facing food insecurity. Somalia has faced a different kind of crisis back in 2011 where nearly quarter of a million lives were lost due to famine. 
The cause of severe hunger issues in Haiti is due to food insecurity caused by poverty, deforestation and soil erosion have impacted agricultural productivity. Not only the country struggles with inadequate infrastructure but the climatic changes are badly affecting the harvests. Due to food and nutrition insecurity the population especially, children have become susceptible to infections.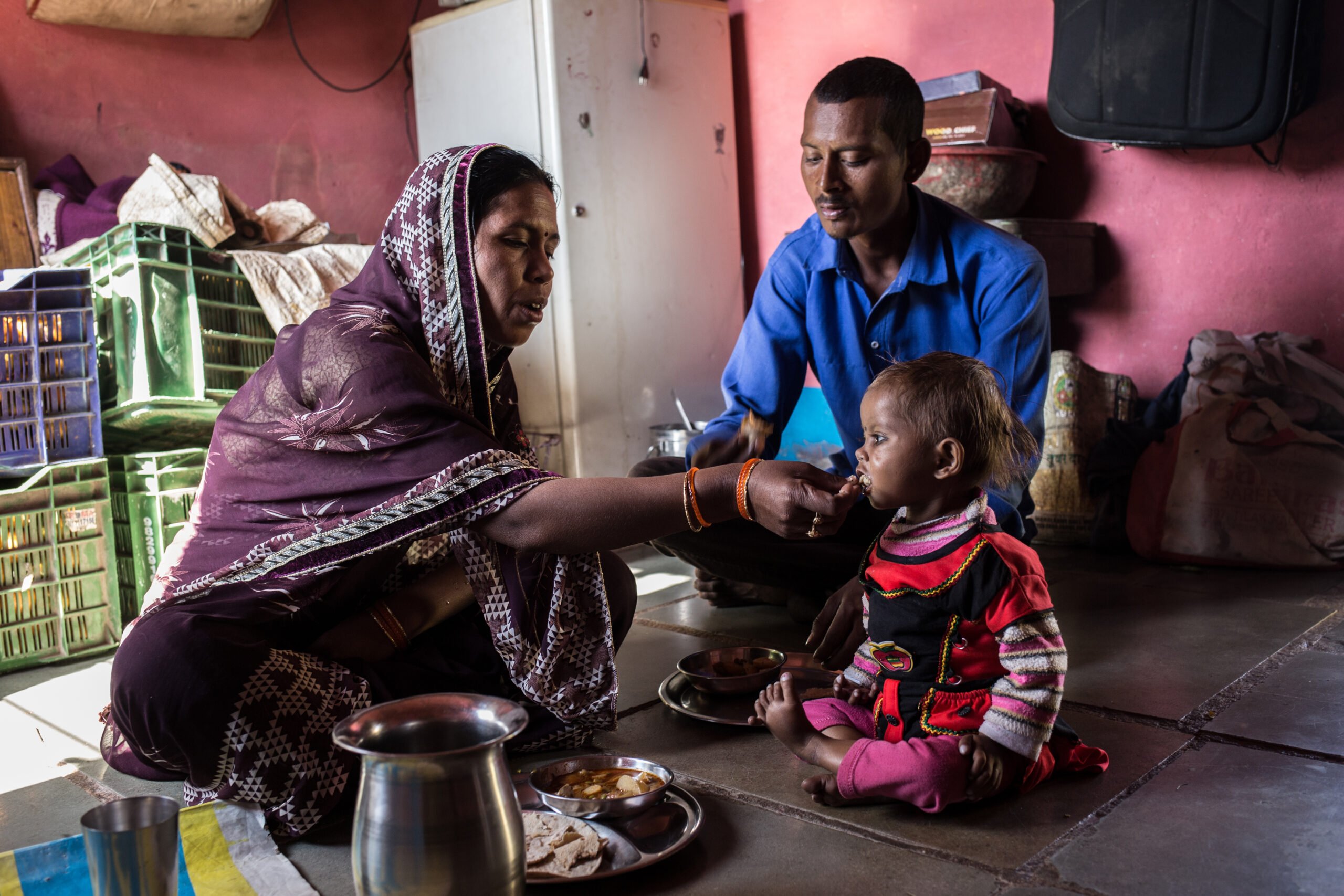 Existing scenario of malnutrition in India
India has one of the highest rates of malnutrition globally. According to the National Family Health Survey (NFHS-5) conducted in 2019-21, nearly 36% of children under the age of five in India are stunted (low height for age), 19% are wasted (low weight for height), and 32% are underweight.
Malnutrition rates vary across different states and regions of India. Generally, states with higher poverty rates and lower socioeconomic indicators tend to have higher malnutrition rates. In India, Bihar has the highest malnutrition rate, while Pondicherry and Sikkim have the lowest malnutrition rates. 
 Contributing factors to malnutrition in India 
Malnutrition in India is caused by a complex interplay of factors, including poverty, limited access to nutritious food, inadequate healthcare facilities, poor sanitation and hygiene, and insufficient maternal and child care practices. These factors contribute to a significant impact on both children and mothers.For children, malnutrition poses serious health and developmental challenges, leading to physical and cognitive impairments, reduced immunity, heightened susceptibility to diseases, and increased mortality rates.
Similarly, malnourished mothers face adverse consequences. They are more likely to give birth to underweight babies, perpetuating the vicious cycle of malnutrition. Maternal malnutrition also raises the risk of complications during pregnancy and childbirth, further exacerbating the health and well-being of both mothers and their infants. 
Government Interventions to Combat Hunger in India 
The Indian government has implemented various programs to address malnutrition, including the Integrated Child Development Services (ICDS) scheme, which involves providing food, preschool education, and primary education to children under six years of age and their mothers, the National Health Mission (NHM), and the National Nutrition Mission (POSHAN Abhiyaan). These governmental programmes aim to reduce child stunting, underweight and low birth weight by two percentage points per annum and anaemia among children (and young females) by three percentage points per annum.
These governmental initiatives aim to improve the availability of nutritious food, enhance healthcare services, promote breastfeeding, and raise awareness about proper nutrition. The government also undertook the "1000-day initiative", which provides parents and healthcare workers with the most recent and up-to-date knowledge regarding the most critical factors that can impact a child's cognitive development during the first 1000 days of a child's life, starting from conception.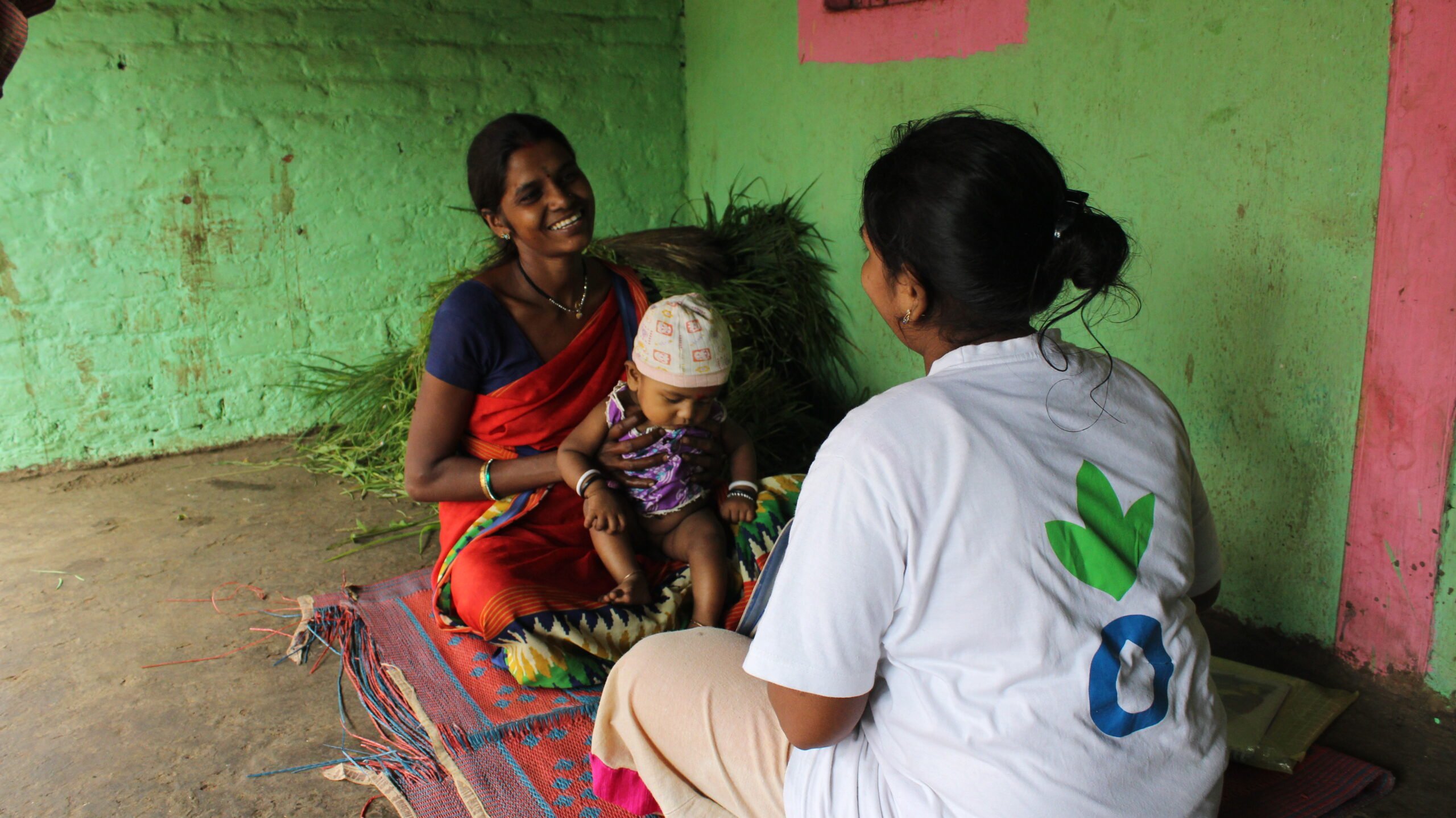 Challenges in Addressing the Food Crisis in India
Despite efforts to tackle malnutrition, several challenges persist, such as poverty, lack of awareness, poor infrastructure, and the complex nature of the issue. Implementation gaps, inadequate funding, and limited coordination among sectors such as health, agriculture, environment, sanitation, gender, and education hinder progress in effectively combating malnutrition.  
Insights from an expert working in the field in India 
Action Against Hunger India is actively engaged in addressing malnutrition by prioritizing various key areas. Their efforts are focused on enhancing nutrition literacy, promoting food security, and improving livelihood opportunities. Additionally, they aim to ensure access to clean water, sanitation, and hygiene, all of which are vital during the crucial 1000-day period of a child's life.
To combat malnutrition effectively, the organization provides support and counselling to both primary and secondary caregivers of malnourished children. Through these efforts, they seek to strengthen nutrition-sensitive practices and create sustainable solutions. One way they do this is by establishing poultry farms, kitchen gardens, and pisciculture ponds. Concurrently, Action Against Hunger consistently offers guidance on WASH (Water, Sanitation, and Hygiene) practices and introduces cost-effective hand hygiene set-ups like tippy taps. 
In summary, Action Against Hunger India takes a comprehensive approach to tackle malnutrition, ensuring the well-being and development of children through improved nutrition practices, livelihood opportunities, and access to essential resources.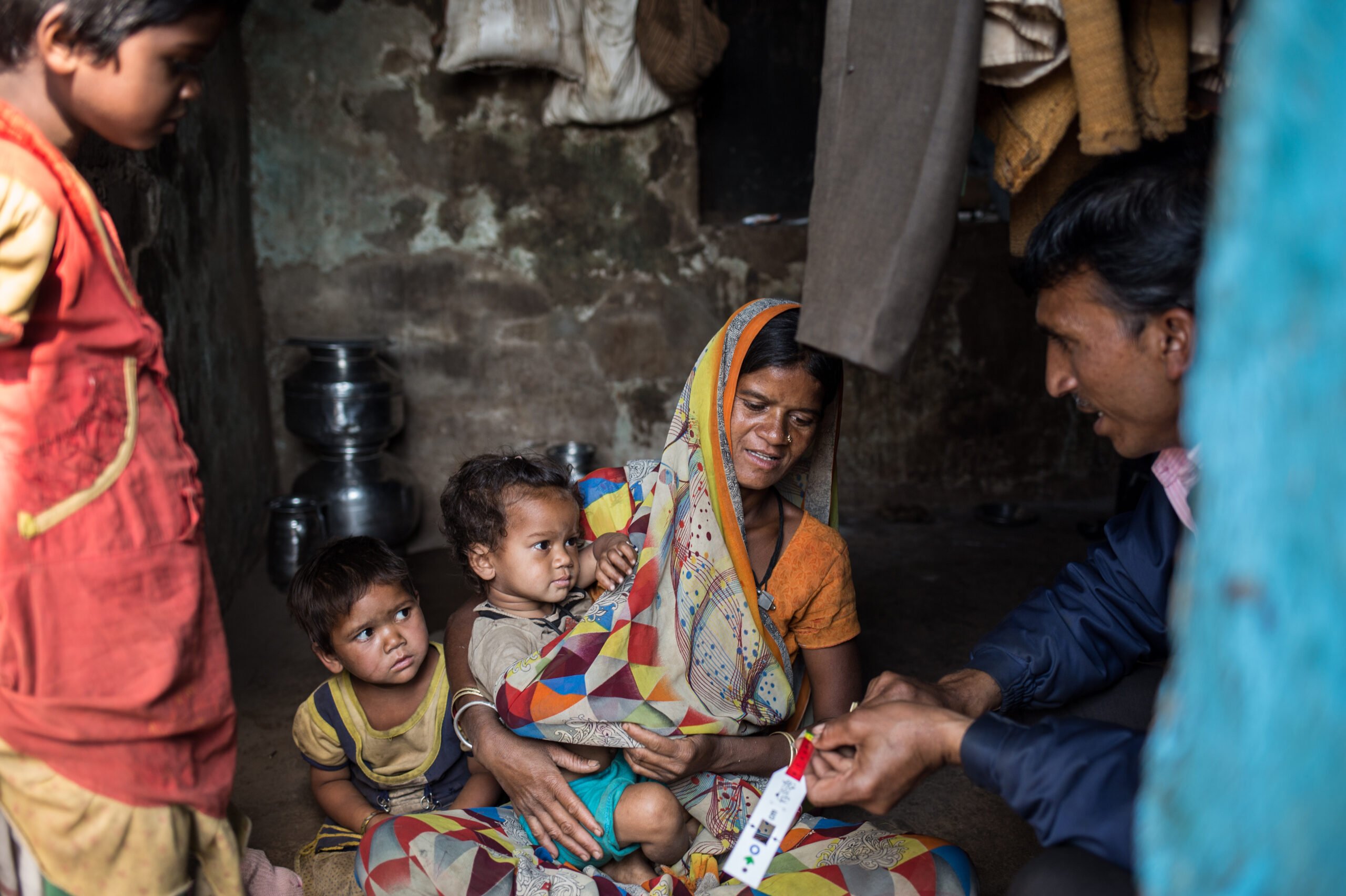 Conclusion
Malnutrition is a serious issue that has affected billions of people worldwide. It is an issue of concern in both developed and developing countries but is more detrimental to developing countries. A lot of people in Central African and South Asian countries are dying each year due to hunger and malnourishment. Most of India's children under 5 years of age suffer from the severe effects of malnutrition. This is because of hunger, poverty, and food lacking essential nutrients.  
Several efforts have been taken by the government of India and globally to reduce poverty by launching initiatives at the state and national levels. The Integrated Child Development Services (ICDS) and the Midday Meal Scheme have provided supplementary nutrition, immunization, health check-ups, and preschool education to vulnerable populations in India. This has led to a positive effect. However, challenges remain in reaching remote areas and ensuring proper delivery of services.
The collaborative endeavours of both governmental and non-governmental organizations have demonstrated lasting effectiveness in addressing malnutrition and hunger. To combat these challenges successfully, it is essential to implement nutrition interventions that target not only the immediate issues of malnutrition but also the underlying social problems such as poverty, illiteracy, and unemployment. By tackling these interconnected issues, we can work towards eradicating malnutrition and securing a better future for children, ensuring they lead healthier and more fulfilling lives.
---
References

Authors
Seerath Prakash & Srinjay Mukherjee
Seerath Prakash is a Modern School Barakhamba Road student, currently studying in grade 12. She is keenly interested in human welfare and regularly organises drives to provide food for the underprivileged.
Srinjay Mukherjee is a DPS Monarch International School student in Doha, studying in grade 12. He is keenly interested in history, politics, and international relations and enjoys writing on fictional and non-fictional topics.
---