The Nexus of Climate Change, Environment, and Hunger: A Call to Action on World Environment Day 2023
On June 5th, every year, the world unites to celebrate World Environment Day, a momentous occasion that serves as a powerful reminder of the urgent need to protect and preserve our planet. In 2023, as we commemorate this day, we must also reflect upon the profound interconnections between climate change, the environment, and the scourge of hunger and malnutrition. For humanitarian global organizations dedicated to addressing these pressing issues, this is a pivotal moment to highlight the critical linkages and advocate for comprehensive action. It is now a matter of much discussion and global recognition that how climate change and environmental degradation impact hunger and malnutrition around the world. As a world united in many ways, we must also explore the transformative steps needed to address this multifaceted challenge.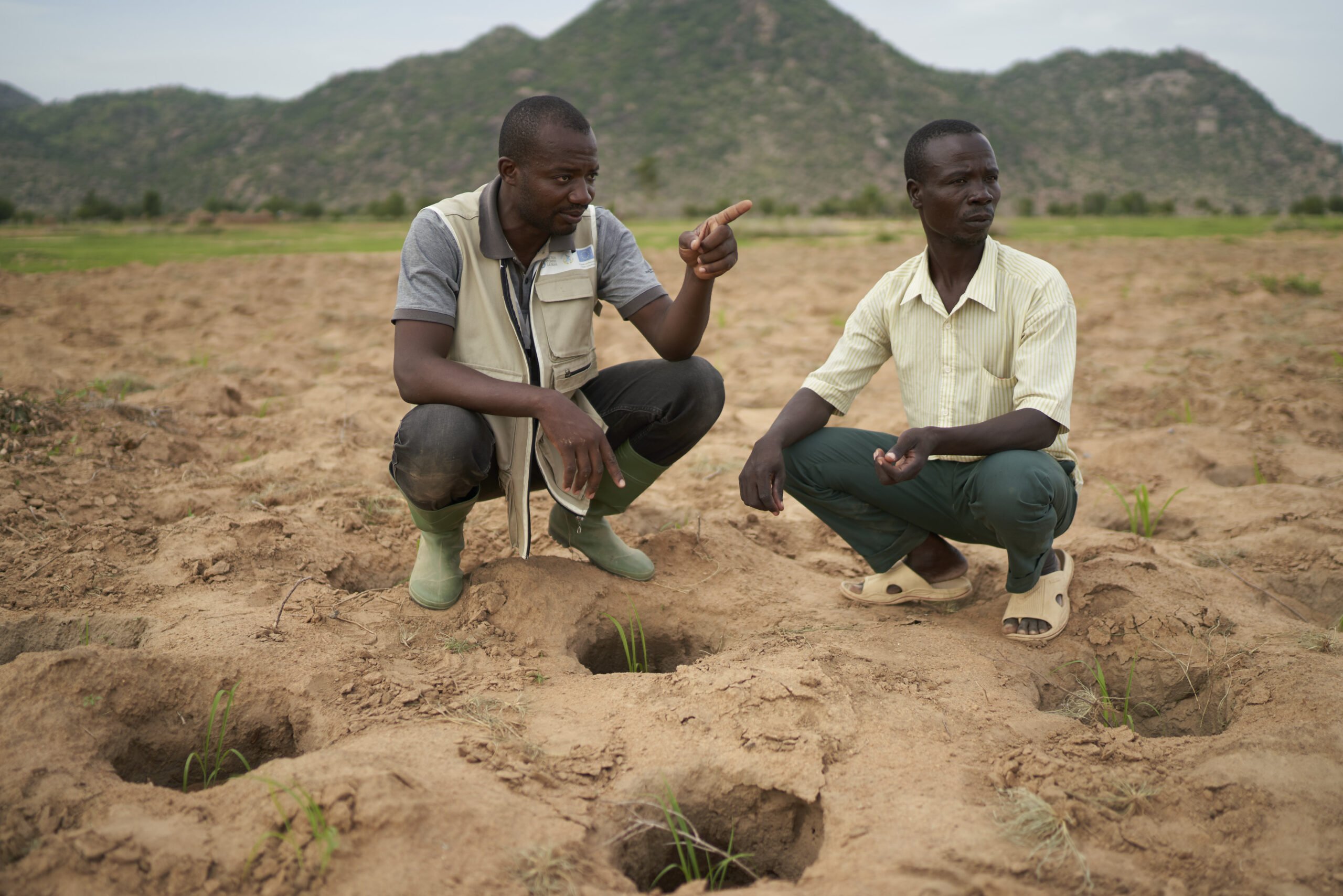 At Action Against Hunger, we are involved in some of the initiatives to address climate change that is becoming a major determinant of hunger and environmental degradation that can undermine our food security. We are prioritizing sustainable solutions at the intersection of climate change, environment, hunger, and malnutrition.
Through 'Farmer Field Schools', we are building the capacities of farmers, right from Central Africa to South Asia, on climate-smart farming techniques and educating them on a variety and types of crops that survive extreme weather but are also nutritious. Using satellite imagery of crops and water, we have set up a 'Pastoral Early Warning System' in the Sahel region of West Africa that, combined with on-ground mobile surveys, provide real-time alerts to herders to find comparatively better grazing lands for their livestock. Implementing innovations such as hydroponics and vertical gardens, that have revolutionized the farming sector, have proved to be a boon for our farmers' struggle with inadequate access to water and soil. We have also strengthened inter-farmer bonds through farmer cooperatives that have enabled farmers to rent larger plots, and as implemented in Uganda, get together to obtain fair prices for their produce. As climate change has impacted the duration of farming seasons, and consequently elongated the hunger seasons, we have been working closely with families to inculcate food preservation practices by providing tools and resources for increasing the shelf-life of their crops. At network level, we are widely involved in emergency relief actions, and have consistently been better advocates for action-based change.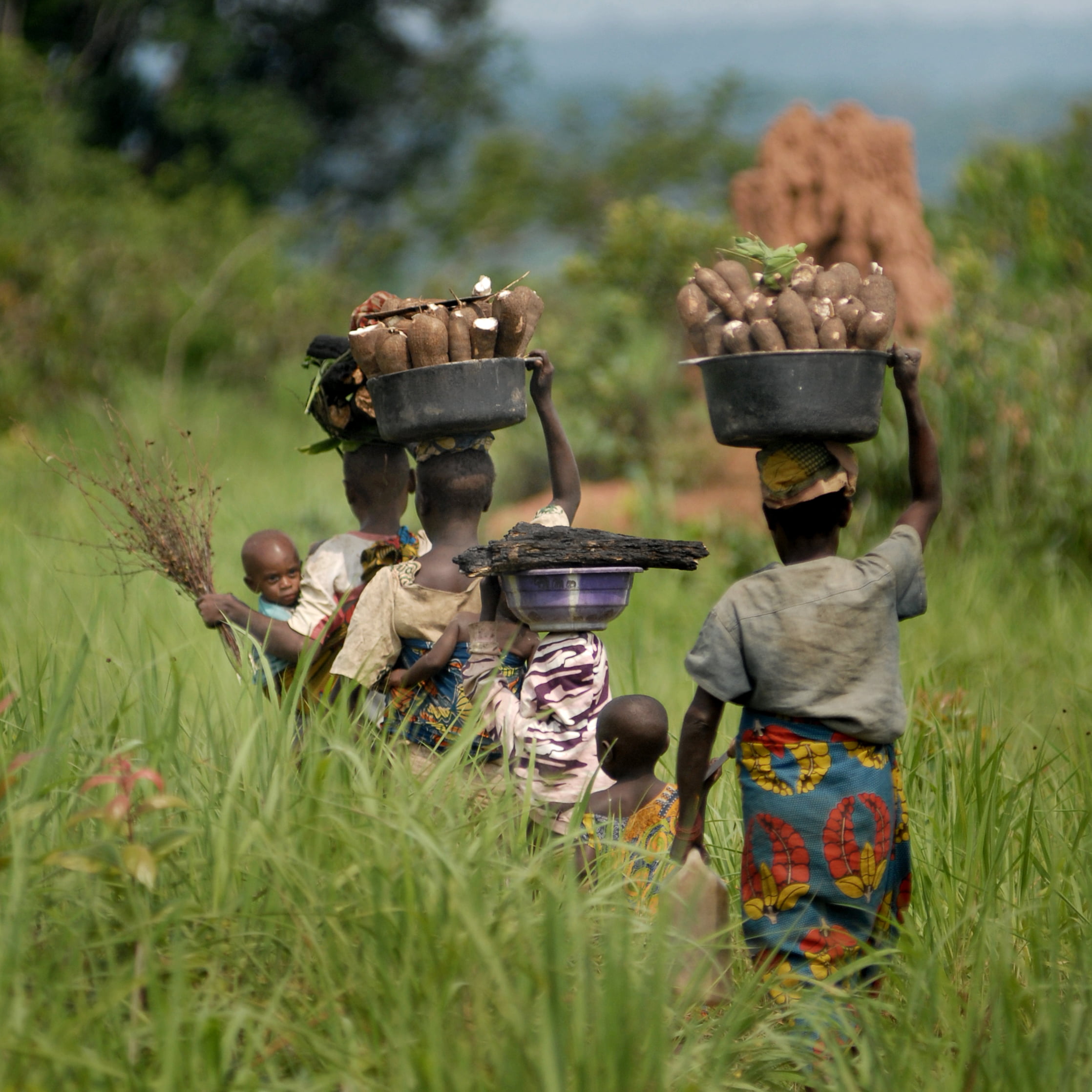 In India, as part of our food security and livelihood initiatives, our efforts strive towards promoting climate and nutrition sensitive farming and agriculture practices and mitigating the effects of climate change. We promote cultivation of nutritious fruits and vegetables through nutri-gardens. These also account for environmentally friendly designs of nutri-gardens, natural, eco-friendly pest control, and fertilizers. We set up vermi-composting units towards inculcating sustainable composting practices that do not limit in use to just the Nutri-gardens but expand beyond till field crops as well. Through poultry farming and pisciculture, we promote livelihoods, diet diversity, and sustainable community building behaviors and practices. However, with the ever increasing burden of climate change, these vulnerable populations are left to face extreme situations of heat and drought, leaving them with little to no sources of food and income. This invokes a sense and urge to flee elsewhere in search of livelihood, pushing them in a situation of distressed migration.
A common scenario in Action Against Hunger India's working geographies, we have devised platforms to minimize the impact of migration on malnutrition by closely following up with families and helping them in accessing the health and nutrition services for their children.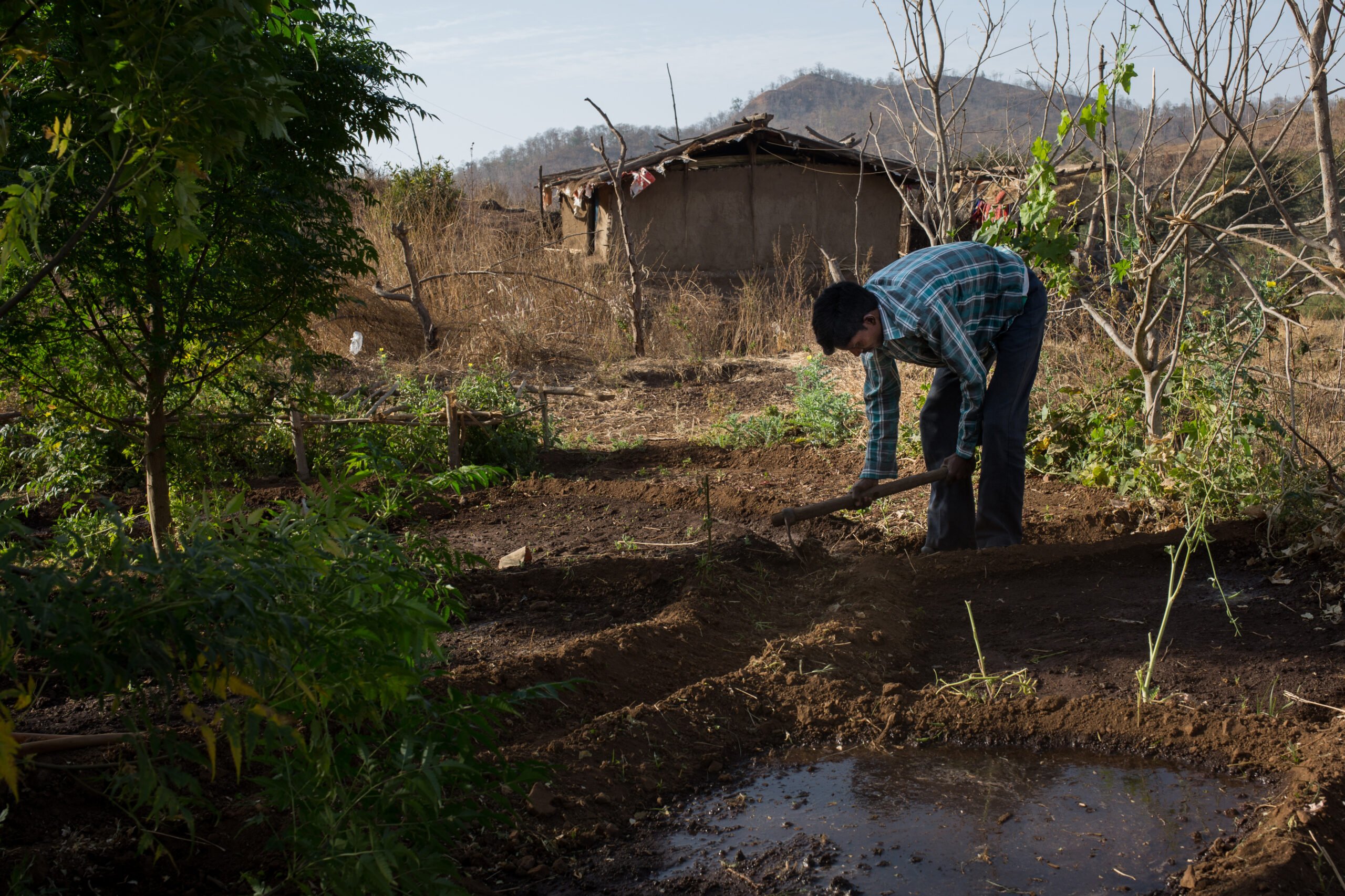 World Environment Day 2023 serves as a powerful reminder that our action today will determine the future of our planet and generation. The time to save our planet is now and we are presented with a once in a lifetime opportunity to save our planet. As we reflect upon the undeniable links between global challenges and individual well-being, we must recognize the urgent need for comprehensive and sustainable solutions.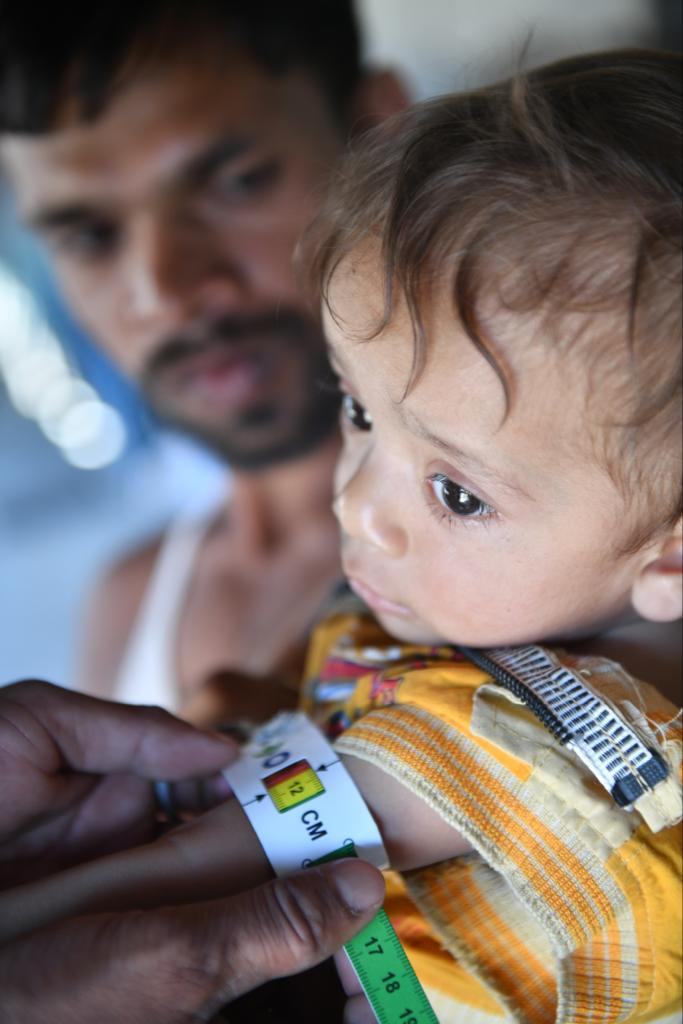 By addressing the root causes of hunger and malnutrition, including the impacts of climate change and environmental degradation, we can pave the way for a more resilient and equitable future. This requires a collective effort that spans governments, organizations, communities, and individuals. There is so much to be done at grassroots and at the national and international levels so as to achieve SDG 13 calling for action on climate.
On this World Environment Day, let us commit to promoting climate-smart agriculture, restoring ecosystems, strengthening food systems, prioritizing climate adaptation and disaster risk reduction, and advocating for change. By embracing sustainable practices and fostering collaboration, we can ensure a world where no one goes hungry, where ecosystems thrive, and where the environment is preserved for generations to come.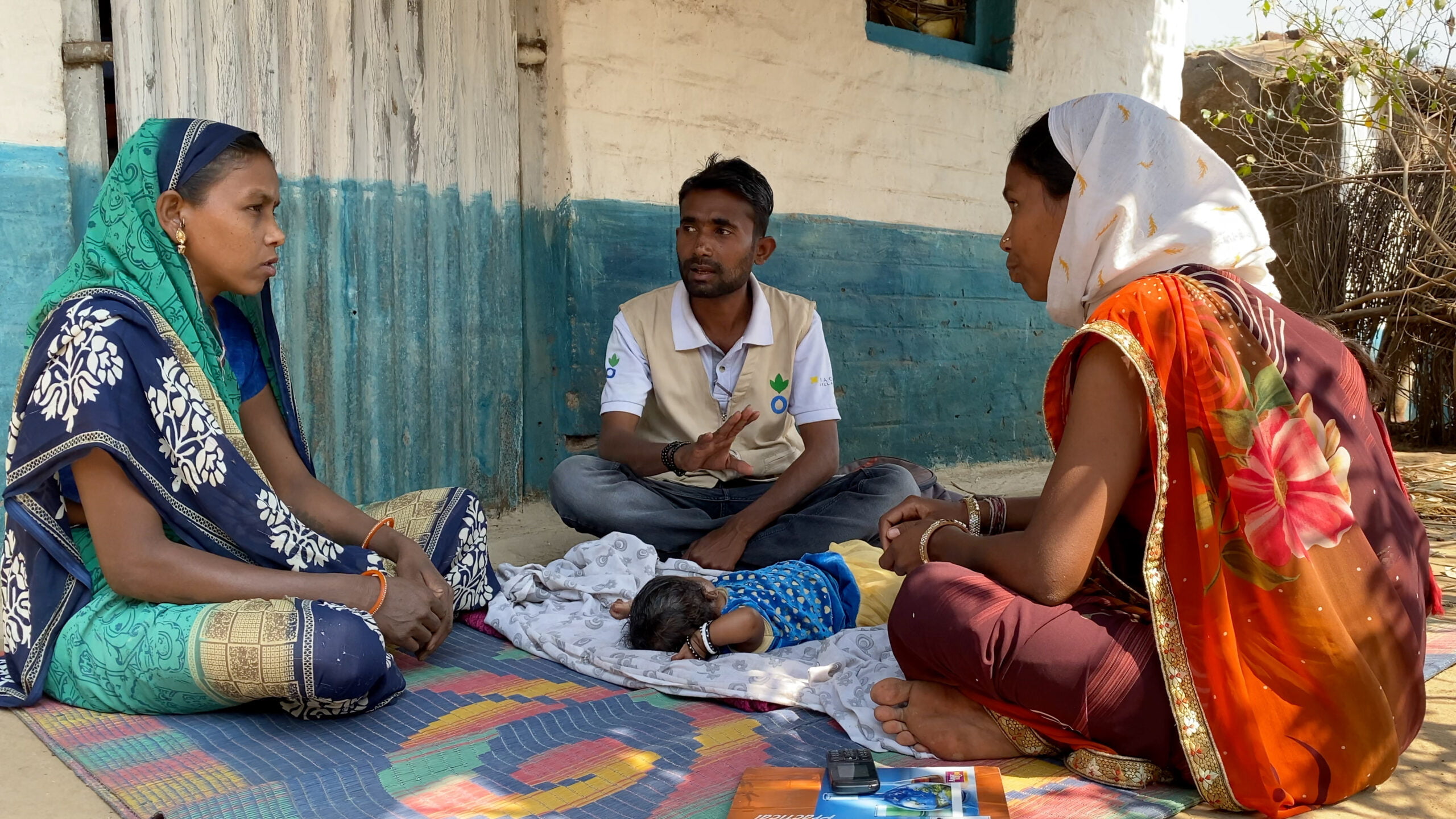 Let us leverage our expertise, influence, and resources to tackle the intricate web of challenges at the intersection of hunger, malnutrition, climate change, and the environment. Together, we can forge a path toward a sustainable and food-secure future, leaving a lasting impact on the lives of the most vulnerable populations worldwide.
This World Environment Day, let us renew our commitment to a healthier planet and a hunger-free world. The time to act is now.
---
References:
1: UN Warns Climate Change Is Driving Global Hunger: UN Warns Climate Change Is Driving Global Hunger
2: A once-in-a-planet opportunity" UNEP Chief Inger Andersen at INC-2: A once-in-a-planet opportunity" UNEP Chief Inger Andersen at INC-2