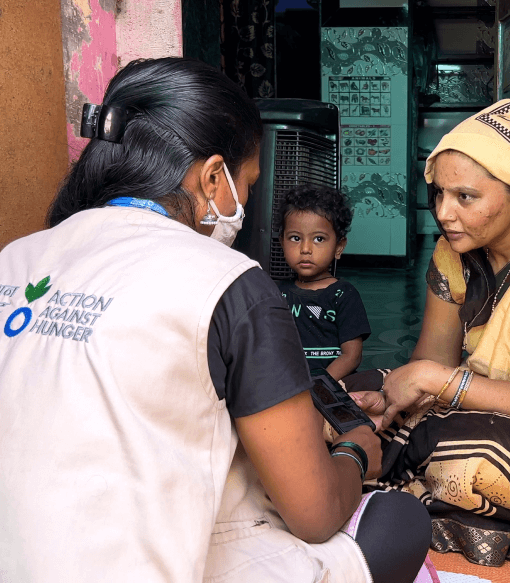 Everything About Us
​​We are a non-profit, non-political and non-religious organization. Starting as 'Action Contre la Faim' in 1979, we pursued an aim to eradicate the global fight against hunger and malnutrition. Our humble beginnings to end world hunger found active support and space worldwide.
With a well-knitted international network of 7100 humanitarian professionals, we provide a coordinated response in nearly 50 countries. We have, by now, managed to impact 15 million lives globally.
Our Indian edition of Action Against Hunger mainly focuses on Child Malnutrition. Our vision is supported by representatives of various sectors and spearheaded by Professor MS Swaminathan as Chairman Emeritus of the Foundation.
Recognizing the various underlying factors that can cause malnutrition, we took an integrated approach to cover key thematic areas including Nutrition and Health, Water Sanitation and Hygiene (WASH), Food Security & Livelihoods (FSL), and Emergency Response.
We not only detect, treat and prevent episodes of malnutrition, but we also educate and train families to do the same.
Our associations with governmental and public health institutions have helped us to work from grassroots upward to treat and prevent malnutrition in the most vulnerable communities through the "First 1000 days of life" approach.
State governments, the Ministry of Health and Family Welfare, the Department of Women and Child Development, Integrated Child Development Services, hospitals, and public health institutions are some of the key contributors and partners in our mission.
Our malnutrition programs cover 1266 villages across the States of Madhya Pradesh, Maharashtra, Rajasthan, and Gujarat with a multidisciplinary approach to tackling malnutrition among children.
The combined efforts of our teams, associated partners, and your contributions will help save billions of lives, millions of families, and the one true vision of a malnutrition-free India.