COVID 19 RELIEF
Action Against Hunger India stopped its on ground activities in April 2020 under guidelines issued by the national and state Governments. A bulk of our malnutrition prevention work revolved around consistent engagement with pregnant and lactating mothers and their families through home visits, group discussions and information sessions. With our operations spread in 577 villages in 3 states, this meant reduced to no access to thousands of children under 5 years of age, pregnant and new mothers and their families. To ensure that continued engagement with vulnerable families, growth monitoring for children and provide support to Government frontline workers, Action Against Hunger India implemented various measures factoring in the on-ground situation.
Click Here to See COVID-19 Report
Click Here to See COVID-19 Report-2
Click Here to See COVID-19 Report-3
71,000
Phone calls have been made to provide psychosocial support to families with more being done every week.
279
Tons of dry rations provided to vulnerable families with additional 150 tons to be delivered in the coming months.
2,50,000
Face masks, shields, gloves and sanitizers provided to government frontline workers.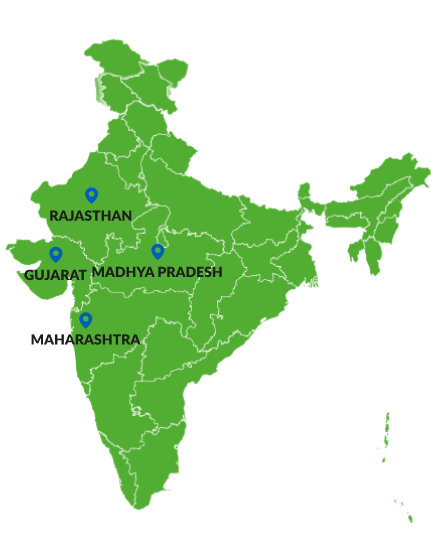 17,400
PPE kits provided to local authorities and hospitals in Mumbai.
527
Villages and 6 slums pockets covered through the COVID19 mass awareness initiative.